The APAC EFG family covers the range of loading capacity 1.6-3t, that of lifting height up to 6.5m, you can definitely find what suits for your warehouse. 
Your Electric Forklifts benefits at a glance!
With Jungheinrich APAC EFG Family, you can maximize your throughput performance in the warehouse. Energy can fast recover due to regenerative braking on deceleration. Also, the proved AC technology brings low energy consumption. All family trucks are equipped with Jungheinrich controller and the latest 3-phase AC dual motors, which realize precise operation in any occasion. To sum it up, our EFG trucks minimize your energy consumption and extend your working time.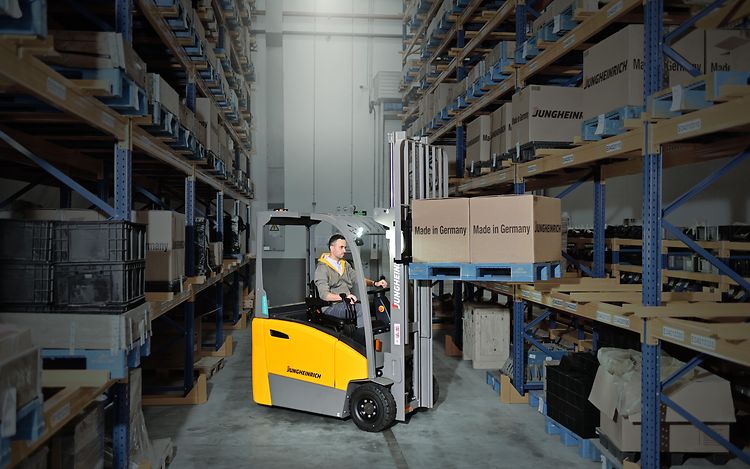 Thanks to the smart design of the truck chassis and rigid mast, the high residual capacity is up to 5m, even for 3t heavy trucks. Except that, in terms of compact design and front dual motors, these trucks have small turning radius, which enable them easily to navigate even in very narrow aisles, no matter four wheels or three wheels trucks.
With our SAFE package (strobe lights, spotlight, wet disc brake etc.) and CONTROL package (driveCONTROL, accessCONTROL, curveCONTROL), your operator is all-rounded protected.
All EFG family trucks are available with li-ion battery. In addition, 1.6-2t trucks offer you fast lateral battery exchange. Since all the trucks in the EFG family are developed on one platform, chargers and battery can be shared. 
APAC EFG Family has B series and M series.
B series is an economical choice for you. It stands for the standard pattern of Jungheinrich counterbalance truck. To keep the high standard of Jungheinrich quality, EFG B series is still equipped with the core components latest 3-phase AC dual motor with ZF gearbox and smart Jungheinrich controller while some other components are simplified. Therefore, you can enjoy the best quality and price ratio.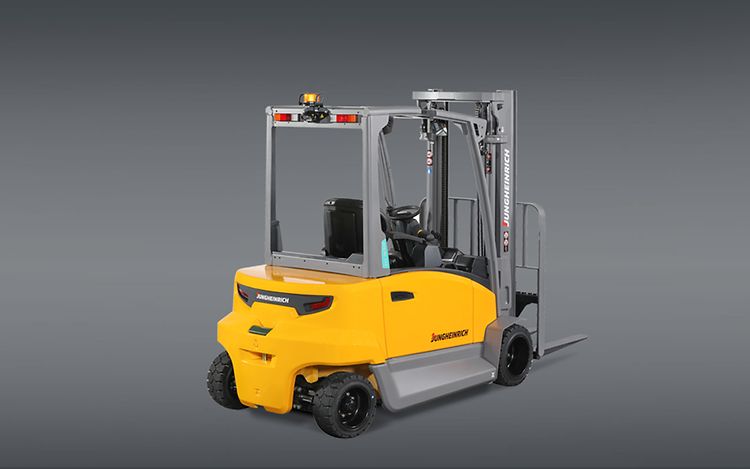 M series is the upgrade version of B series. It thinks all what you need in the application and thus provides you more options to bring you even higher efficiency and better ergonomics, such as multiPILOT and duoPILOT, Grammer seat, double pedal, USB charger etc.
Various offer options for your business needs
Purchase option
Own a high performance electric forklift: one-time investment as fixed asset
Single purchase decision: one-time fixed asset
Original spare parts and after sales service
Rental option
Optimize your capital flow and increase operation efficiency
No after sales worries
Flexibility to update when your business needs change
Trade-in
Trade-in your current truck (regardless of brand) and upgrade to the new Jungheinrich electric forklift!
Small capital investment, high efficiency improvement
Easy retrofitting
Contact us today for more details!